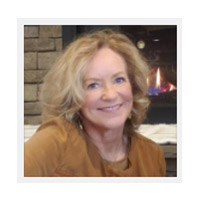 Before joining the Bend Pickleball Club, Teri was a registered nurse for 39 years and manager of her Upstate New York medical clinic for 32 years. The experience of working with both staff and patients for her entire career helped shape her into the leader she is today. She enjoys bringing people with a common interest together, providing effective communication, and being inclusive of all abilities.
Teri enjoys time with her family and friends, standup paddleboarding, hiking, horseback riding, biking, skiing, and snowshoeing. When she's not playing pickleball you will find her flipping houses in Bend and enjoying her hobbies and grandkids.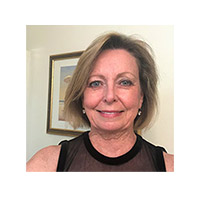 Cynde's career was in marketing, market research, and environmental consulting. She moved to Bend from the Bay Area in 2014 while still doing some contract work. She became aware of pickleball while walking through Pine Nursery Park and striking up a conversation with Bill Brown. He encouraged her to join the Club and learn the game. She was hooked. Like many of us new to Bend, the Club has introduced Cynde to a community of new, like-minded friends. Her 3-year Board term is through June 30, 2024.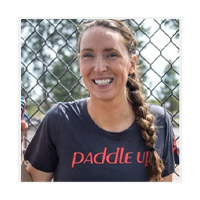 Faye is originally from Kona, Hawaii but has lived in Bend since 2010. She currently is the Director of HR at Deschutes Brewery, where she has worked since 2018. Faye's 3-year Board term is through June 30, 2024.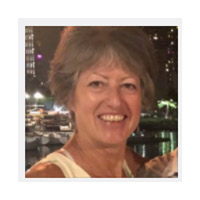 Alane keeps the Membership Director informed of any dues received via USPS, maintains financial records, and presents financial reports to the Board for planning purposes. She may assist in the development of additional social events to make the membership experience richer for members. Alane's 3-year Board term is through June 30, 2024.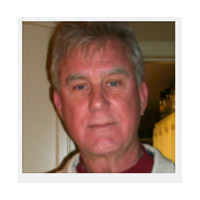 Brian has been an active member of the Club since its beginning and has served on the executive board in various capacities several times. Brian and his wife, Anita, moved here in 2009 and were introduced to pickleball by a neighbor a month before the Pine Nursery courts opened. Brian balances his pickleball obsession with kayaking, camping, chess, and the oriental game of Go. His 3-year Board term is through June 30, 2024.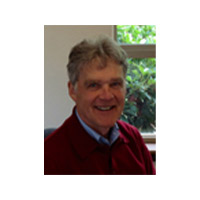 Craig develops organizational calendars for round robin play and captains, establishes times and rules for challenge court play, manages the member skill-ratings process, develops additional winter-play facilities as appropriate, and coordinates with the Director of Training to ensure that unused court space is available during Club-managed hours to provide for additional skills-based training. Craig's 3-year Board term as Court Utilization Chair is through June 30, 2024.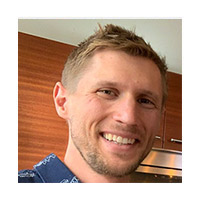 Dean moved to Bend in February 2019 and joyfully found pickleball at Pine Nursery during the Club's summer PNW Classic Tournament. The pros showcasing the elite level of the sport, along with the wonderful community engagement, were too appealing. He immediately got involved in local pickleball groups and tournaments all over the region.
Dean has years of experience teaching tennis professionally. He has assisted at both indoor pickleball facilities in town and continues to engage with players to instruct when possible. His Board term is through June 30, 2023.
Dean co-founded the local lifestyle apparel company, Vivus Pickleball, that helps spread the joy of the sport through its stylings and outreach.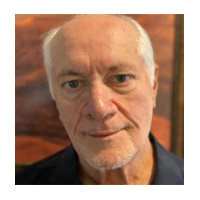 Larry was born, raised, and schooled in Southern California; he married his wife, Tricia in 2001. Having worked for Canon USA for 20 years, he left his position as Western Major Account Manager in 2015, retired, and they moved to Arizona. For 13 years, he was the school bus driver/trainer for Chandler USD. He and Tricia moved to Bend and have been members of Bend Pickleball Club since 2019. The desire to give back to the pickleball community prompted Larry to volunteer for a Board position. His 3-year term as Court Operations Director is through June 30, 2024.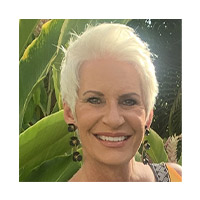 Like many have said before, "If it wasn't for pickleball, I wouldn't have met you and you and you and
you…. For Janet, pickleball is all about dinks, drops, drives, and no drama, all to keep both mentally and
physically active.
Janet recently retired after 40 years of teaching and being a parent educator on both TV and radio. Now
her time is filled with pickleball, being a wife and mom, pickleball, caring for her 94-year-old dad, and
well, pickleball. She knew the Board would be the perfect fit for getting connected to the Bend
community. After all, to be dedicated to a project one must be passionate about the subject!